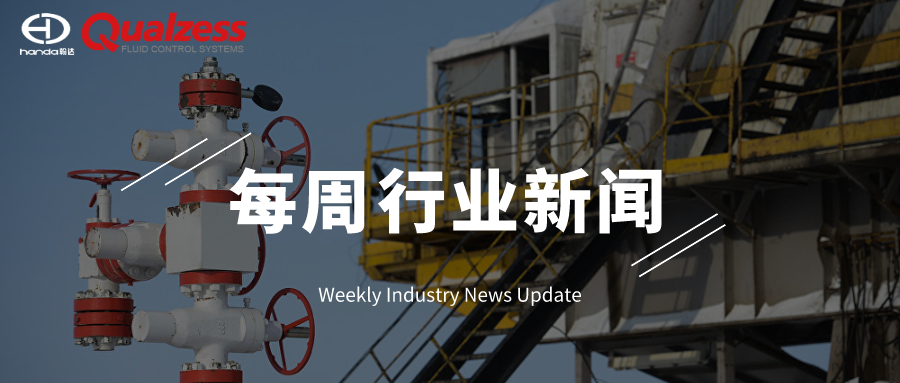 As the coronavirus pandemic brings society and business to a near standstill in much of the world, the demand for gasoline, diesel and jet fuel has crashed and so have oil prices. According to the BBC, over half the world's 7.8 billion population was under some kind of containment intended to slow the spread of COVID-19.
DEMAND DOWN, NOWHERE TO PUT THE OIL
Current estimates of the reduction in demand for crude oil, reported by S&P Global, range from 6.8 million barrels/day (MMbd) to 9.3 MMbd. Recent worldwide consumption has recently been in the neighborhood of 100 MMbd, according to the U.S. Energy Information Administration (EIA) and has tended to increase from year to year
.
OIL FUTURES PRICE GOES NEGATIVE
On Monday, April 20, 2020, oil futures for West Texas Intermediate (WTI) crude oil closed in the negative for the first time ever, according to Standard & Poor Global. The previous Friday, the WTI May futures closed at about $18 per barrel; Monday, it settled at negative $37.63 ($-36.63) per barrel. The next day it rebounded somewhat, reaching positive territory around 9 a.m.
"[A negative futures price] effectively means that sellers must pay buyers to take barrels off their hands," explained an article in the Wall Street Journal.
Many sources said reduced demand for petroleum caused by COVID-19 stay-at-home and other preventative measures, as well as a lack of storage availability combined to create this unusual situation.
However, oil futures prices for later months still remained above $20 per barrel, as of April 21. In recent weeks, since the pandemic has grown, futures prices for the nearest delivery date have run in the $20s per barrel. In April a year ago, May futures prices were in the $60s. Meanwhile, the spot price (current price) of WTI ranged from $10 to $11 per barrel on the afternoon of April 21.
LOSS OF TRAVEL-RELATED DEMAND
Road fuel and jet fuel make up about half of the global demand for liquid petroleum products, says a report from Rystad Energy Research and Analysis covering many aspects of the pandemic. The report shows year-over-year reduction in road traffic in many countries for one week in April. For example, traffic in the U.S. was down 36%. In some countries traffic was reduced 80% or more. The demand for road fuel dropped from January until April by 16.3 MMbd due to cancellation of many flights during the pandemic, global jet fuel consumption fell month-to month this year, finally reaching a 65% reduction from 7 MMbd last year to 2.5 in April.
A POSSIBLE RECOVERY SCENARIO
Rystad Energy's report proposes a global oil-demand scenario where COVID-19 mitigation is successful. From January to April 2020, the report shows demand falling from about 100 MMbd to 72.5, then gradually increasing until in December it would approach the 100 MMbd mark again. The average for the year would be 90.3 MMbd, a decrease in overall demand of 9.6%. In an alternative scenario, the COVID-19 mitigation strategies produce a slower recovery. In this case, by December demand would recover to about 90 MMbd.
WHAT WILL THE FUTURE HOLD?
With the uncertainty in the oil market, where does the industry go from here?
Some companies in the oil industry that have high debt may not recover after the pandemic passes, according to MarketWatch. Decreased demand and low crude oil prices leave these companies scrambling to reduce production and cut costs. Survival for some may depend on when recovery begins and how fast oil demand and prices ramp up.
This news is not good for companies that supply the oil industry, if capital expenditures are cut and, worse, companies go out of business.
On the drilling side, there is clear evidence of a downturn. Reuters reported the week of April 17 saw the largest decline in oil rigs in the U.S. since 2015, a response to the falling crude oil prices, referring to a weekly oil rig count from Baker Hughes. The April 17 count showed in the U.S., the number of rigs was 529, down 73 from the previous week and down 483 from a year previous.
The number of rigs offers insight into the business conditions in the drilling industry and its suppliers. "When drilling rigs are active they consume products and services produced by the oil service industry. The active rig count acts as a leading indicator of demand for products used in drilling, completing, producing and processing hydrocarbons," said the Baker Hughes overview document.
LEANER AND STRONGER AFTERWARD
The oil industry will no doubt face difficult times for a while. However, after the recovery from the pandemic, the industry is likely to emerge leaner and stronger, according to Goldman Sachs analysts quoted by Reuters. As refineries reduce output and inventories cannot build further to provide a cushion, this could cause a reversal toward oil shortages. The result may well be crude prices in the $50 per barrel range in 2021.
作者 Valve Magazine
In
Valve Magazine is published by the Valve Manufacturers Association of America.